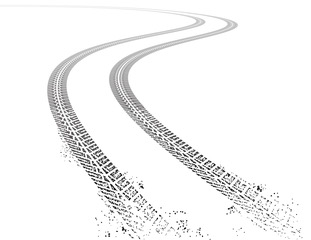 Eureka! What a revelation this was way back when my hair wasn't so grey. I have pictures to prove that, the not-grey thing. Anyway…the day I learned that the IRS was prepared to return me money was a Eureka moment. You see, 33 years ago I was unaware of such things. I was also unaware that I needed an MC number to operate, or gear oil in my wheel hubs. Imagine that!
The fact is we hear that some new operators entering our industry are unaware as well. No worries, we can fix that.
You are eligible for a federal diesel fuel tax credit if any part of your bus operations includes intercity or local transportation, or the transportation of students or school employees. These credits are based on the number of gallons of diesel fuel your company uses for these nontaxable uses. The rates are 17 cents or 24.3 cents per gallon of diesel, depending what the fuel is used for. In other words, you are due at least 17 cents per gallon of diesel fuel pumped into your buses and motorcoaches. And if you have not filed for such credits, you are eligible to go back three years and file for the credits. These are credits, dollars back to you, not expense deductions.
Your company can file for this credit either quarterly or annually.  If filed quarterly, use IRS Form 720 (https://www.irs.gov/pub/irs-pdf/f720.pdf).  If you choose to file annually or you are late filing the quarterlies, use Form 4136 and file it with your annual income tax return. This form can be located at https://www.irs.gov/pub/irs-pdf/f4136.pdf.
Make sure you track the school purposed miles so you can use your average MPG to determine the gallons used for school runs which has the higher credit rate of 24.3 cents per gallon. The school runs are not limited to yellow bus mileage. Your motorcoaches used for school activity are include as well. Contact BUSBooks for assistance.
Your national and regional bus and motorcoach associations work hard to keep this industry benefit from extinction. Contact your association for information for what you can do to help.
How about tires? Are you paying the federal excise tax on tires used for intercity, local or school buses?  You do not need to! Apply for a federal excise tax exemption number from the IRS. Once received, providing that information to your tire retailer will allow you to purchase and lease those tires without paying the federal excise tax. There is no reason to pay that tax if you are exempt from it! Save over $50 on a typical bus tire, or $400 on a full set. Receive more information from your tire retailer who will be happy to assist.
Let us at BUSBooks guide you in obtaining tax benefits that are available to your company right now!
Written by Tracy Fickett, CPA and Peter Shelbo, Veteran Bus Operator
BUSBooks is a unique CPA accounting firm dedicated to the motorcoach industry.