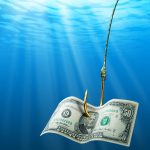 Here is our first how-to-video published in YouTube!  As the follow up to our June Nerd News, Tracy shows the viewer the process of turning your accounts receivable report into an Excel spreadsheet. Review June's News if you need a refresher. The Nerd looks forward to presenting more YouTube videos to help you and your business move down the road. Click to view the video.
The BUS Guy wishes to report that fishing was very good this summer. 
Let us at BUSBooks help get your accounting in order! Together we can make YOUR accounting more meaningful.
Written by Tracy Fickett, CPA and Peter Shelbo, Veteran Bus Operator
BUSBooks is a unique CPA accounting firm dedicated to the ground transportation industry.