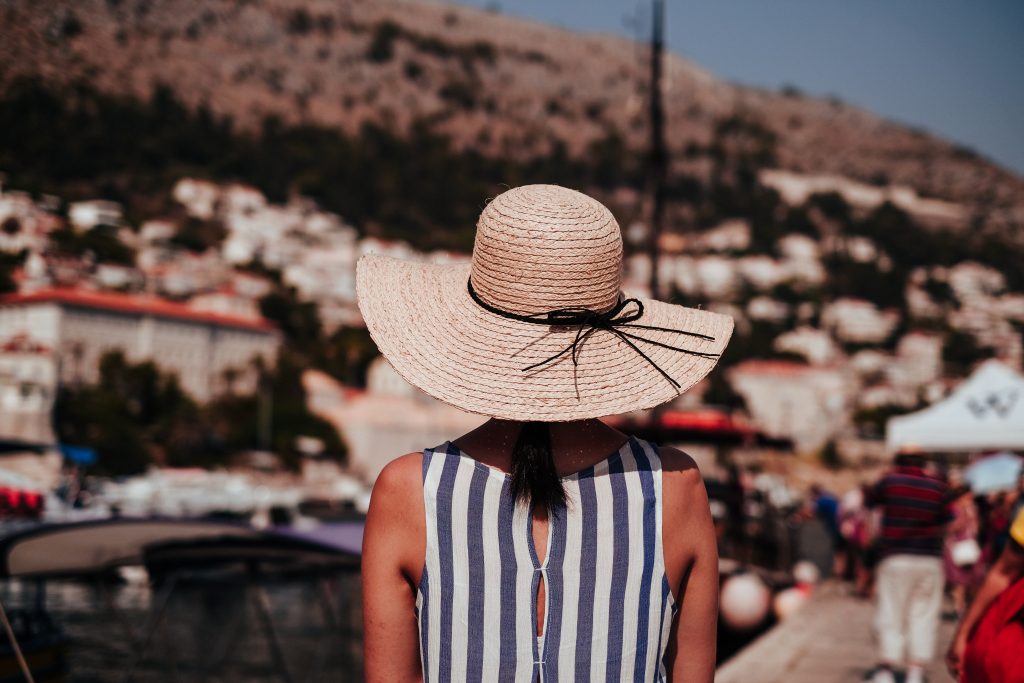 To lovers of Rock N Roll, standing on the corner in Winslow, Arizona has a special meaning. Jackson Browne first hung out there with the girl in a flatbed Ford and is now joined by his old buddy, Glenn Frey. Jackson wrote the song, but it was Glen and the Eagles that made "Take it Easy" recognizable by folks worldwide. Any savvy driver that operates a tour bus through the southwest keeps this corner in his sightseeing toolbox.
But what if you are a nerd, and an extreme nerd that becomes a CPA, what is your culture's famous corner? Would you believe Dubrovnik, Croatia? Read on. You see, there is this formula, a core of double entry accounting: Assets = Liabilities + Owners' Equity.  This is the magic that makes accounting and the Balance Sheet work. It is like E = mc2 for scientists! The other core is debits = credits, but one lesson at a time.
The Balance Sheet is like a financial snapshot in time and it is important to know what it tells you. In simple terms, what you own is reported under the heading Assets; what you owe is reported as Liabilities. The difference is the accumulation of profits and investments made into the business by the owners, also known as Equity. Accuracy of balance sheet account balances is important to telling your financial story.
Some of the most common balance sheet accounts are listed below by type of account.
ASSETS 
Cash

Accounts Receivables

Prepaid Expenses

Inventory

Property and Equipment
= LIABILITIES
Accounts Payable

Lines of Credit

Notes Payable
+ OWNERS' EQUITY
Capital Stock

Additional Paid in capital

Retained Earnings

Partners' Capital
Any accountant that is worth their salt will insist that everything balances. Additionally, and what many in house preparations miss, is the accuracy of the accounts. During a reviewed compilation a CPA will review and reconcile the underlying information such as:
cash bank statements
accounts receivable detail balances
inventory counts
prepaid schedules
detailed fixed asset schedules for buses and other equipment
accounts payable detail
loan statements and amortization schedules
stock certificates issued and capital accumulation schedules
retained earnings
This process regularly ensures that your "financial snapshot" tells your story accurately. By using a CPA, and especially one that understands the nuances of your industry, this tedious process is completed for you.
But you ask, "so what? We have some money in the bank and we no longer struggle to make payroll or bus payments." Our answer to you is congratulations! You must have worked hard and long to get there. Nonetheless, are you satisfied with this level of success or do you want to maximize your company's potential? Do you know what that potential is? Do you have the correct data necessary to plan, assess the risk and make smart financial decisions? Accurate financial statements are first in an operator's financial toolbox. Understanding what they mean is the second. Let us at BUSBooks help you plan for the future.
Why Dubrovnik? I can explain further and also expand on the history of double entry accounting, but you will be better entertained by clicking Steve Mariotti of the Huffington Post.
Someday I am going to stand in that same square, perhaps even on a corner, and give reverence to my profession's founder. I will wear my finest bean counter hat, tip it, and count my blessings.
Our next Nerd News will discuss the Income Statement – Your Bottom Line.
Written by Tracy Fickett, CPA and Peter Shelbo, Veteran Bus Operator
BUSBooks is a unique CPA accounting firm dedicated to the motorcoach industry.